Enjoy half off your first year of CWDC VietNam with Black Friday savings in effect now through November 30.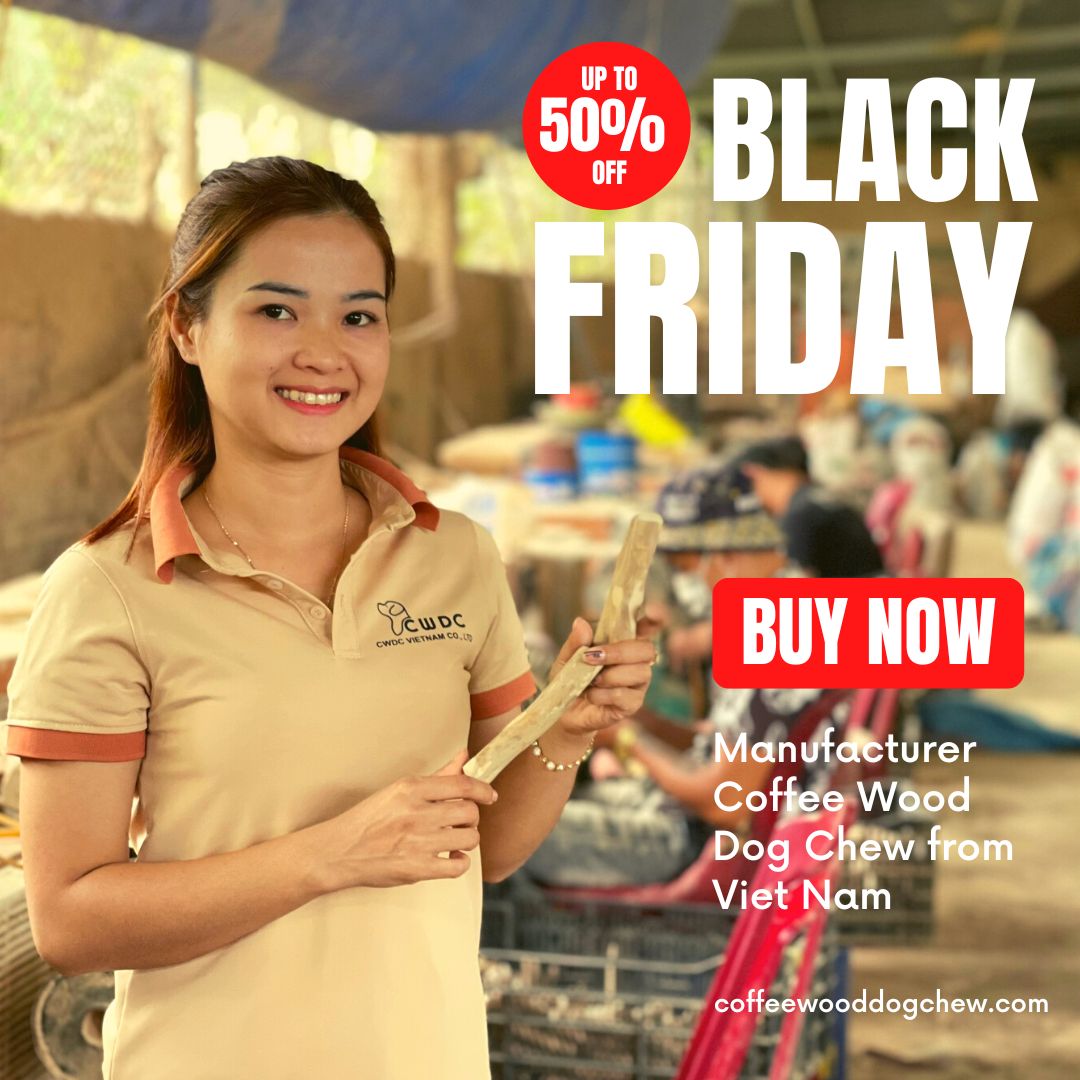 Black Friday is here and we hope you're enjoying it as much as we do.
We are glad to announce that we are celebrating Black Friday with a special offer: discounts with 50% off for order from 5000 pcs on each size to celebrate. Offer valid from 25th November to 30th November 2022.
Hurry up, the offer expires soon.
#blackfriday #blackfriday2022 #blackfridaysale #sale #cybermonday #promo #blackfridaydeals #petlovers #coffeechew #dogtreats #cwdcvietnam #dogchewtoy #coffeewoodchew #petproducts #petindustry #petsupplies #naturaldogchews #thenaturaldesiretochew #toyfordog #puppytoys