This natural dog rope toy will keep your dogs occupied for a very long time while providing them with a safe and satisfying chewing experience.
The coffee wood rope toy is constructed of hundreds of pieces of string twisted together to create a single piece of rope. The rope material can be made from various natural materials, including cotton, jute, or hemp, depending on your dog's preferences and chewing habits.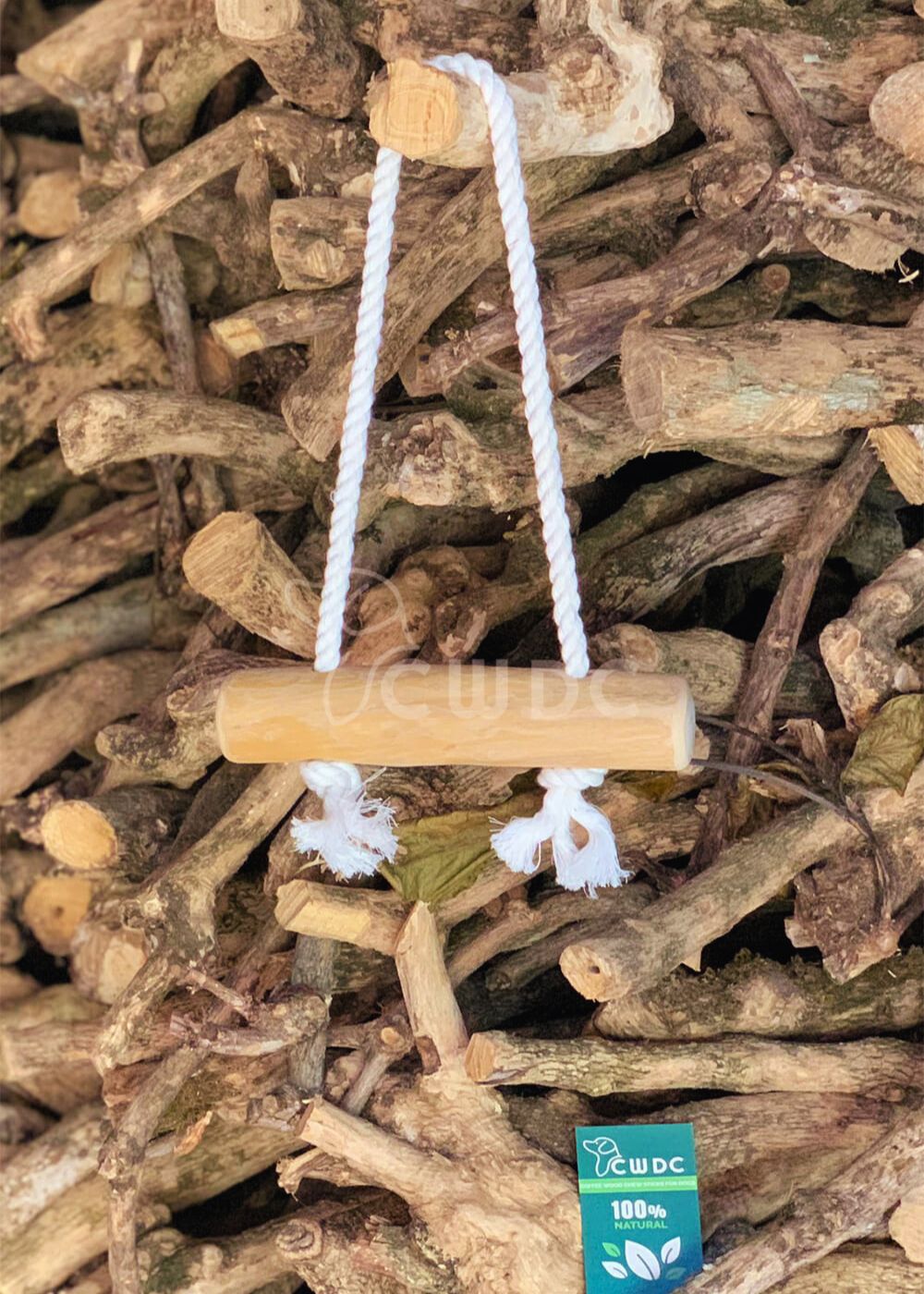 One of the most popular materials used for coffee wood rope toys is cotton. It's soft, durable, and easy to clean, making it a great option for pet owners who want a low-maintenance toy for their dogs. Jute and hemp, on the other hand, are more durable and can withstand heavy chewing and playing.
The coffee wood rope toy is an ideal choice for interactive games like fetch or tug-of-war. It's perfect for encouraging the relationship between dog owners and their furry friends, as well as the partnership between pets. Dogs will happily use this toy to play with each other, providing them with a fun and engaging experience.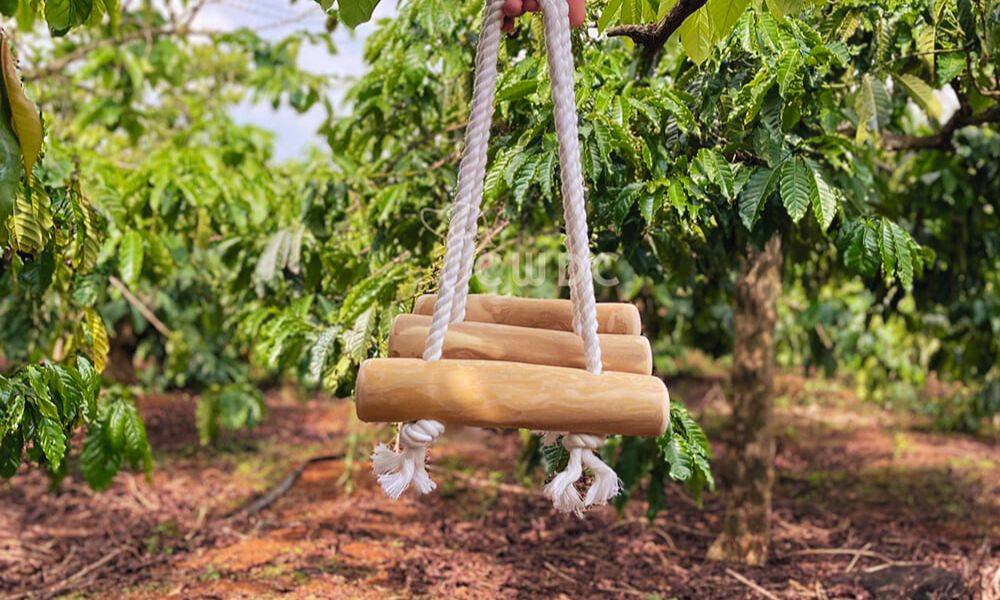 Additionally, the coffee wood rope toy can also be used as a chewing toy for dogs with a passion for chewing. Chewing is a natural behavior for dogs, and providing them with a safe and natural chew toy like the coffee wood rope toy can help promote good oral health and reduce destructive chewing behavior.
At CWDC Vietnam, we offer a variety of coffee wood rope toys in different shapes and sizes, allowing you to choose the perfect toy for your dog. Whether you have a small or large dog, our coffee wood rope toy is sure to provide them with hours of entertainment and chewing satisfaction.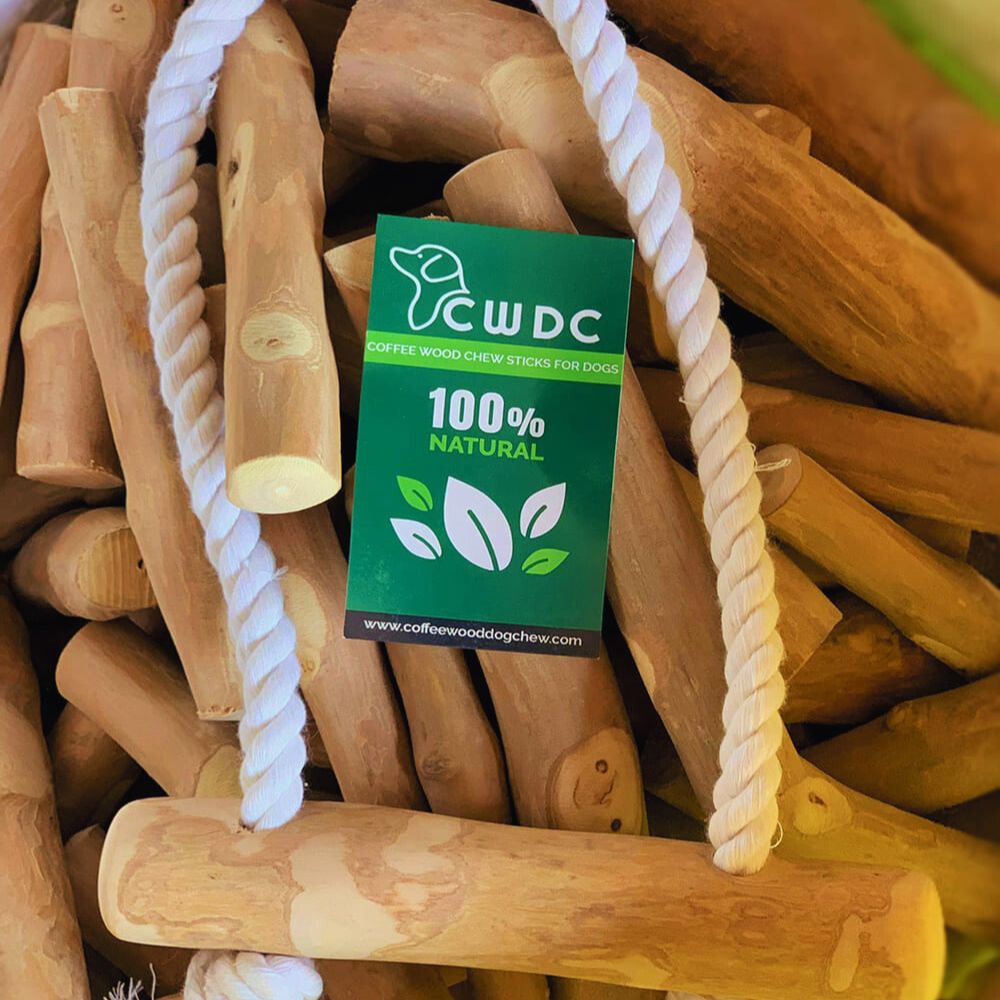 The coffee wood rope toy from CWDC Vietnam is an eco-friendly and natural toy that is perfect for dogs who love to play and chew. It's made from natural materials, making it safe and non-toxic for your furry friend. Whether you're looking for a toy for interactive play or a chew toy for your dog, the coffee wood rope toy is an excellent choice that your dog is sure to love.